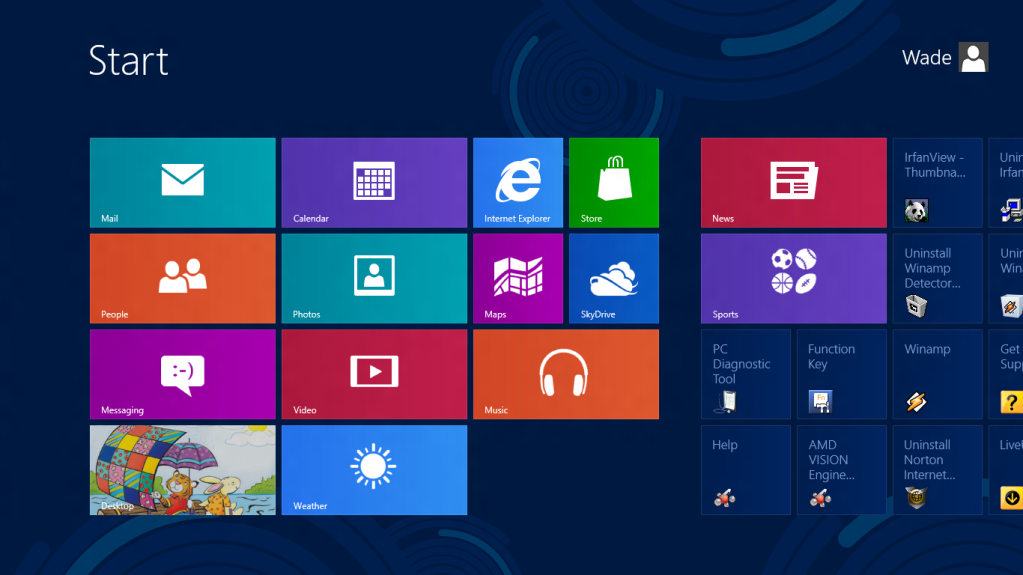 Well, the install went without a hitch, and I was able to get most of the necessary drivers installed, except for two.
The first one is the sound. By default, there should be a custom "Smart Audio HD" driver, but Toshiba hasn't made a Win8 version available for download yet, and the Win7 driver wouldn't install. For now, I am stuck with the basic Windows HDA driver.
The second one is the touchpad. I don't know what happened, but either Windows or the Toshiba system driver packages installed a Synaptics driver, despite Wendell having an "ELANTech" touchpad. The cursor moves, but I cannot scroll on the right side anymore. I uninstalled the mismatched driver, and the touchpad still works, and still no scrolling. And I doubt the Win7 driver will install since Toshiba makes the packages detect what OS is running, and thus will not even launch the installer program under Win8, even when compatibility mode under Win7!
But now begins my quest to learn Win8, and whether or not I will eventually upgrade to it. I miss Aero Glass somewhat already.

I love foxes, especially the one in my avatar.