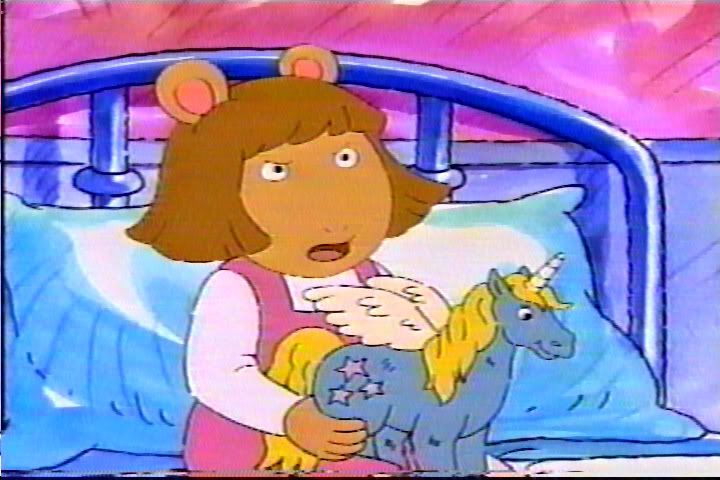 For those who haven't watched Arthur in a while or at all, in the episode "DW's Perfect Wish", it is revealed that DW's birthday is on the 1st of March, which is today.

She turns four, or five. Depending on how one views it.
And yes...I did happen to have a screencap of DW around with a MLP G1 clone. DW isn't too happy, but this is the best I could find in terms of pony-related stuff.
I wonder if one of the writers of "DW's Perfect Wish" had trouble picking out a date for her birthday, so they just thought up of March 1st right away? Either way...it's a good day!
I love foxes, especially the one in my avatar.